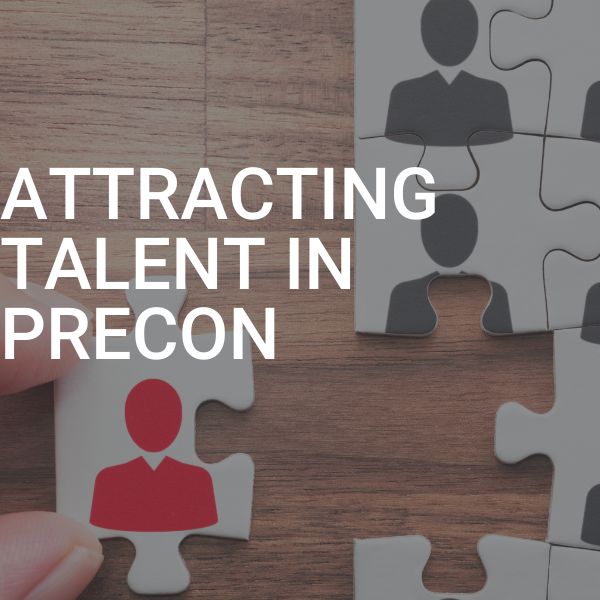 Download your free guide👇
Finding fresh talent for preconstruction isn't exactly a walk in the park. One of the greatest problems facing the industry is that when experienced estimators retire or move to another company, there's no one left to fill their shoes, resulting in inefficiencies and breakdowns in processes.
We spoke with Gareth McGlynn, Managing Director Estimator & Preconstruction at Niche Specialist Staffing Partners, and The Preconstruction Podcast Host to gain his expert insight on how to attract the next generation of preconstruction professionals. He boiled it down to six major things a contractor must do to attract the brightest rising stars. Fill out the info below and get the free guide today!